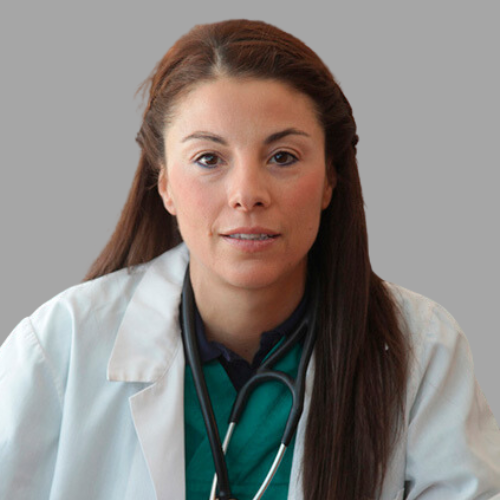 Vassiliki Stathopoulou
Specialist in Gastroenterology, Diagnostic and Interventional Endoscopy
,
Vetmedica Veterinary Clinic
United Arab Emirates
Dr Vassiliki Stathopoulou qualified from AUTH and her clinical interests, since 2006, include canine and feline gastroenterology, as well as diagnostic and interventional endoscopy in companion animals. Between 2006-2011 she worked in various referral clinics in Europe, while from 2007 to 2016 has fulfilled a CPD diary of 387 hours in small animal internal medicine and endoscopic procedures. She participated in advanced postgraduate intensive courses in Veterinary Endoscopy at Justus-Liebig University Giessen, Germany(2007,2010).
She holds a GP Certificate in Small animal Internal Medicine (2009) and a GP Certificate in Endoscopy and Endosurgery (2010) from the International School of Veterinary Postgraduate Studies with tutors from Bristol and Cambridge University. She has achieved a PgC in Small Animal Medicine (2015) from Harper Adams University, UK. She is a member of the Veterinary Endoscopy Society (VES), the Comparative Gastroenterology society (CGS) and the European Society of Comparative Gastroenterology (ESCG). She has been an invited speaker in multiple seminars, webinars and a trainer in gastroenterology and endoscopy courses in Europe, Middle East, Africa and Asia.
She has been a co-author in the book of Professor T.Rallis : "Pancreatic Diseases in dogs and Cats".
She has been leading a program called "Give me a Paw" since 2011, with Reading Education Assistance dogs enhancing children's confidence in more than 120 schools in Greece. She has been an active volunteer in the Greek wildfires in 2019 and 2021 hospitalizing, operating and offering health care and adoption solutions to more than 500 dogs and cats with extensive burns or other forms of malformations and disabilities. She was nominated for the International Women Awards in 2020.
She was awarded by AAFCO for the recipe of pupwater (www.pupwater.com), an enriched water formula for proper hydration of dogs in the US and she owns the company FitMore/DrinkMore/Learn more that provides tailor made services for homemade balanced diets and healthy nutritional solutions for companion animals and vet-podcasts in order to build a vet educational platform.
She has created the AOHUAVet channel in youtube in cooperation with AOHUA company, and provides free educational videos on various endoscopic procedures.
She is currently the Vice President of the Middle East and Africa Veterinary Congress (MEAVC), one of the world's largest events for companion animal veterinary sector in the Middle East region.