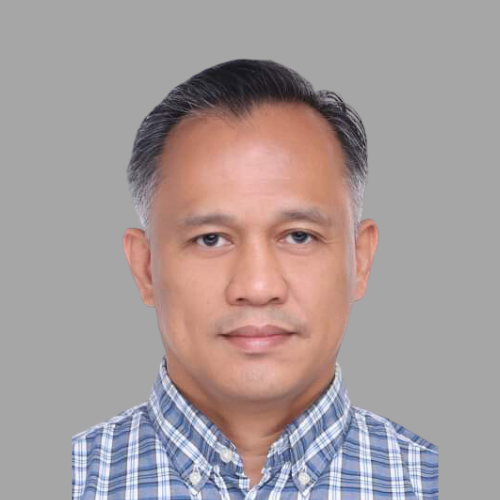 Rommel Banlaoi
Chairman and Executive Director
,
Philippine Institute for Peace, Violence, and Terrorism Research
Philippines
Rommel C. Banlaoi, PhD, is the Chairman of the Philippine Institute for Peace, Violence and Terrorism Research (PIPVTR) while serving as the President of the Philippine Society for International Security Studies (PSISS) and the Convenor of the Network for the Prevention of Violent Extremism in the Philippines (NPVEP). ''He also served as the Chairman of the Council for Asian Terrorism Research (CATR) organized by the Institute for Defense Analysis (IDA) based in Washington DC and Non-Resident Fellow of the Center for Global Counterterrorism Cooperation (CGCC) based in New York City.'' He is the author of numerous books, journal articles and book chapters on terrorism issues in the Philippines and Southeast Asia.' As such, he is called 'The Father of Counterterrorism Research in the Philippines'.' Among his well-cited publications include the best-selling Philippine Security in the Age of Terror published by CRC Press/Taylor and Francis in 2009 (reprinted in 2020) and The Marawi Siege and its Aftermath: The Continuing Terrorist Threat published Cambridge Scholars Publishing in 2020.' He is the author of the book, War on Terrorism in Southeast Asia published by Rex Bookstore International in 2004 and Counter Terrorism Measures in Southeast Asia published by Yuchengco Center of De La Salle University in 2009.' He also wrote a chapter in Perspectives on Terrorism in the Philippine Context published by the University of the Philippines Law Center in 2018.
'
Dr. Banlaoi 'was a fellow of the Asia Pacific Center for Security Studies (APCSS) based in Hawaii and was a visiting fellow at the Faculty of Law at Leiden University, the Netherlands where he took a course on International Humanitarian Law and International Human Rights Law. He finished his BA and MA in Political Science at the University of the Philippines in Diliman where he also worked on his PhD in Political Science (ABD Status). He earned his PhD in International Relations at Jinan University in Guangzhou, China where he also serves as Adjunct Research Professor at the National Institute for South China Studies (NISCSS) based in Hainan.'' 'He used to be a Professor of Political Science and International Relations at the National Defense College of the Philippines (NDCP), Assistant Professor in International Studies at De La Salle University (DLSU), Instructor in Political Science at the University of the Philippines Los Banos (UPLB), and University Research Associate at the University of the Philippines Diliman (UPD).