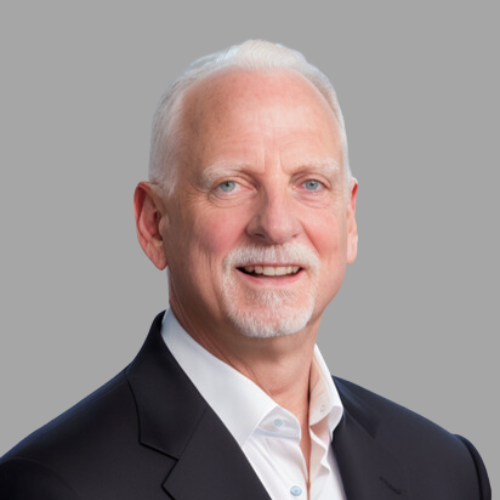 Robert Barchiesi
President
,
International AntiCounterfeiting Coalition
United States
Robert C. Barchiesi is the President of the International AntiCounterfeiting Coalition (IACC), a prominent trade association representing diverse industries, including renowned brands like Apple, Disney, Exxon, Johnson & Johnson, Louis Vuitton, Pfizer, and Universal Music. With a strong focus on combating counterfeit goods that pose risks to consumers, jobs, and innovation, the IACC has been at the forefront of protecting global consumers from the harm caused by counterfeit products.

With a background in law enforcement, Bob has had an illustrious career holding leadership positions in various agencies. He served as Special Agent-in-Charge at the U.S. Virgin Islands Office of the Attorney General, Detective Sergeant with the New York City Police Department, Inspector with the Osceola County Florida Sheriff's Department, and Chief of Police in Crystal River, Florida. Additionally, he was the Director of Investigations for the Recording Industry Association of America and began his career as a Patrol Officer with the U.S. Customs Service.
Throughout his tenure as President, Bob has been an instrumental force in creating cross-industry collaborations to fight counterfeiting effectively. He successfully orchestrated a strategy to build a coalition of willing companies, which resulted in e-commerce giants such as Alibaba, Amazon, Google, Mastercard, and Visa joining hands with brands to significantly reduce the presence of counterfeit products in online marketplaces.
Bob's expertise and thought leadership in the field of anti-counterfeiting have garnered him widespread recognition. He is frequently sought after by major media outlets, including ABC, CBS, CNN, CNBC, C-SPAN, NBC, The Today Show, Bloomberg, and The Wall Street Journal, to share insights on global anti-counterfeiting strategies and the impact of counterfeit goods on governments and consumers. Additionally, Bob has testified before the U.S. House Judiciary Committee and the Italian Parliament, and he has delivered a presentation at the Vatican on the issue of forced child labor.
Apart from his impactful role at the IACC, Bob is a highly regarded keynote speaker at anti-counterfeiting conferences worldwide. His ability to inspire and drive change in the industry through thought-provoking discussions has made him a sought-after speaker in the field. Moreover, he serves on the editorial panel for the World Intellectual Property Review magazine, contributing his expertise and insights to further thought leadership in the domain of intellectual property protection.

Furthermore, Bob is an accomplished author, having written the non-fiction book titled "Rock Solid," which chronicles his work with the NYPD investigating a major drug cartel. The book is listed in the 137th edition of "Contemporary Authors."

Bob holds an M.S. in Criminal Justice from the University of Alabama and a B.S. from John Jay College of Criminal Justice. He is also a Lifetime member of the International Association of Chiefs of Police (IACP). His passion, vision, and creativity are evident in his relentless efforts to combat counterfeiting and protect consumers worldwide.