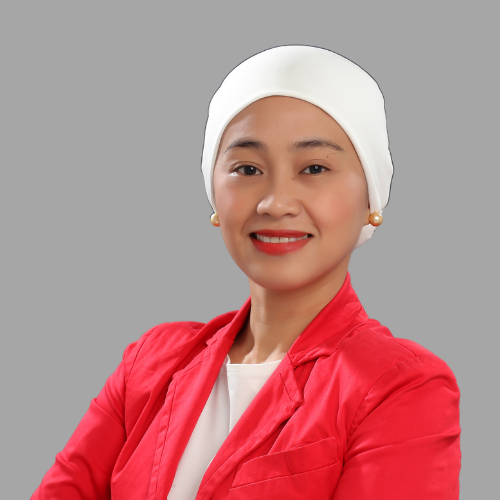 Faydah Dumarpa
Commissioner
,
Commission on Human Rights, Philippines
Philippines
Attorney Faydah Maniri Dumarpa, a native of Lanao del Sur, is the first-ever Muslim woman Commissioner of the Commission on Human Rights of the Philippines.
Commissioner Dumarpa obtained her law degree from San Beda University in 2010. She also holds a Master's degree in Business Administration from Far Eastern University.
She possesses a strong background in policy and research, as well as in addressing social, political, and economic concerns, having previously worked as political affairs officer in the House of Representatives for nine years, and as legislative staff supervisor in the Senate of the Philippines. Commissioner Dumarpa's extensive work portfolio includes her experience as corporate lawyer at the National Power Corporation for 8 years; as Deputy Executive Director III for Administrative and Financial Service in the National Nutrition Council of the Department of Health in 2021; and as Director IV for Administrative and Financial Group of the Procurement Service-Department of Budget and Management.
Commissioner Dumarpa is currently the focal for Gender, Internally Displaced Persons, Persons Deprived of Liberty, Indigenous Peoples, Mental Health, and Emerging Technologies.