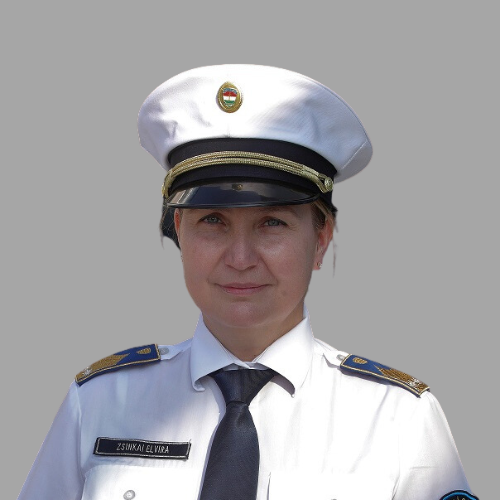 Elvira Zsinkai
President
,
ROADPOL
Hungary
President Elvira joined the police in 1998. Started my career on public order field as a police patrol. Later on I graduated as traffic safety specialist.
During her career Elvira worked mostly on traffic safety. Participated in VIP escorting, Elvira was commander of duty and was traffic accident investigator dealing with fatalities and traffic crimes.
Currently Elvira work at Traffic Police Department on national level at the Hungarian Police where her task is professional management of regional police services giving guidelines and instructions and making controls. Elvira is the National Contact point on traffic and also responsible for national accident prevention as well.
Elvira started her activities at TISPOL (predecessor of ROADPOL) in 2016 as a member of the Operational Working Group. Elvira was elected as Executive Committee member in 2019 and have been elected President of ROADPOL at the network's Autumn Annual meeting in September 2022 in Madrid, Spain.