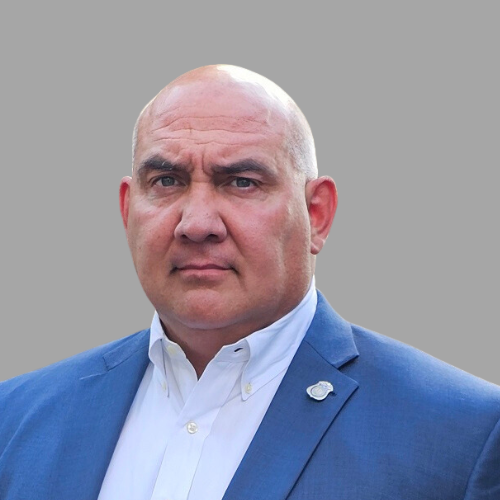 David Smith
Technical Surveillance Agent/Unmanned Aerial & CUAS
,
Virginia Department of State Police
United States
DJ Smith is a Technical Surveillance Agent for the Virginia State Police, and he has worked in the area of Covert Technical/Tactical Surveillance for almost 30 years. Several areas of specialty are GPS Installs, Video-Audio Clarification, Technical Surveillance Counter Measures (TSCM), Title III Intercepts, Mesh-Node Camera Deployments, Technical/Tactical Lock Bypass & Safe Penetration including GSA locks & containers, Cellular Tracking and Geo-Locating, Covert Audio/Video deployments, sUAS & Counter UAS deployment operations to name a few.
In the area of sUAS and Counter UAS Operations:
He is the statewide Unmanned Aerial & CUAS Systems Program Coordinator for the Virginia State Police
He is the Deputy Director for DroneResponders Public Safety UAS Alliance for CUAS
Currently serves on the Federal Aviation Administration CUAS Aviation Rulemaking Committee (ARC).
He served on the Virginia Safe and Secure Commonwealth Sub-Panel dealing with UAS/Counter UAS implementation and legislative issues for the Commonwealth of Virginia.
Has served as a Subject Matter Expert (SME) on various technologies for the DHS office of Electronic Surveillance, Law Enforcement Technology Board (SPAWARS Atlantic & Saver program).
As a representative of the Virginia State Police, he is a stakeholder on the Mid-Atlantic UAS Partnership group (Google Wing) at Virginia Tech for Commercial/Enterprise UAS deliveries.
He has served on the Department of Homeland Security Science and Technology Directorate First Responder Robotic Operational System Test (FFROST) assessment & evaluations of sUAS for Public Safety.
He has presented and moderated discussions at: Security Summit Norway, Semi-Annual Counter UAS Summit in Washington DC, AUVSI Xponential, Commercial UAV Expo, Annual CUAS Systems Congress, Virginia Innovation Partnership Corporation, and various agencies across the US & around the world.
He also provides technical advice to Legislative groups in Washington, DC assisting in getting the legislative carve-outs for SLTT agencies to obtain sUAS mitigation technology.
He is also licensed part 107 pilot and has been flying sUAS for over 13 years.
'