01 Mar 2022
Scanning for the Future(s) of Policing: First steps towards a new global paradigm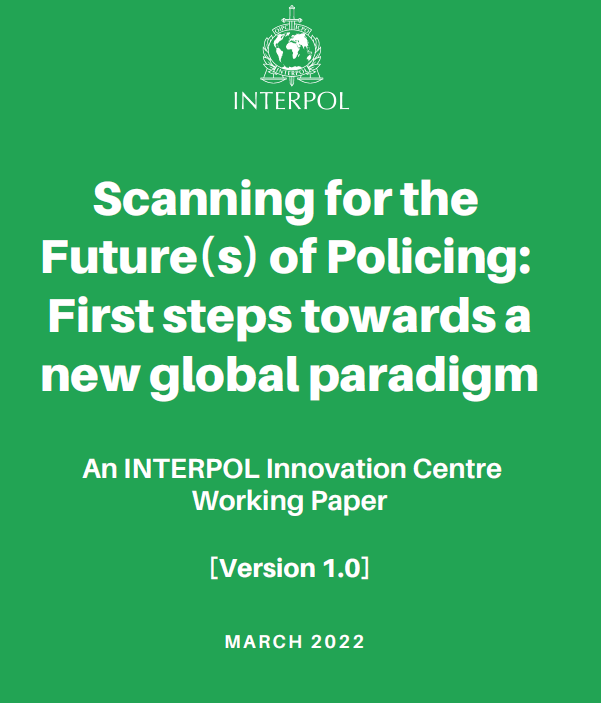 This Working Paper explores the future of policing, which features contributions from across the Organization's 195 member countries, including interviews, dedicated Virtual
Rooms and in-person conferences.
Section A examines how global future trends are impacting the operational context of policing and distills "new realities" for law enforcement.
Section B discusses the implications for the policing function, its mission, roles, duties and capabilities.
Section C, the paper considers what transformations in organizational models, workforce and equipment may be required to face a changing world.
Section D then turns to the implications for international law enforcement cooperation of these many changes.
Section E recaps and maps the different dimensions of the future of policing. It also offers several strategic directions as a prelude to a new paradigm.
Source Acknowledgment:
The information presented on this page has been sourced from an official report by INTERPOL. We extend our gratitude to Interpol for their comprehensive research and insights. For a full understanding and to access the original report, please visit Interpol's official website.