Framework for responding to a drone incident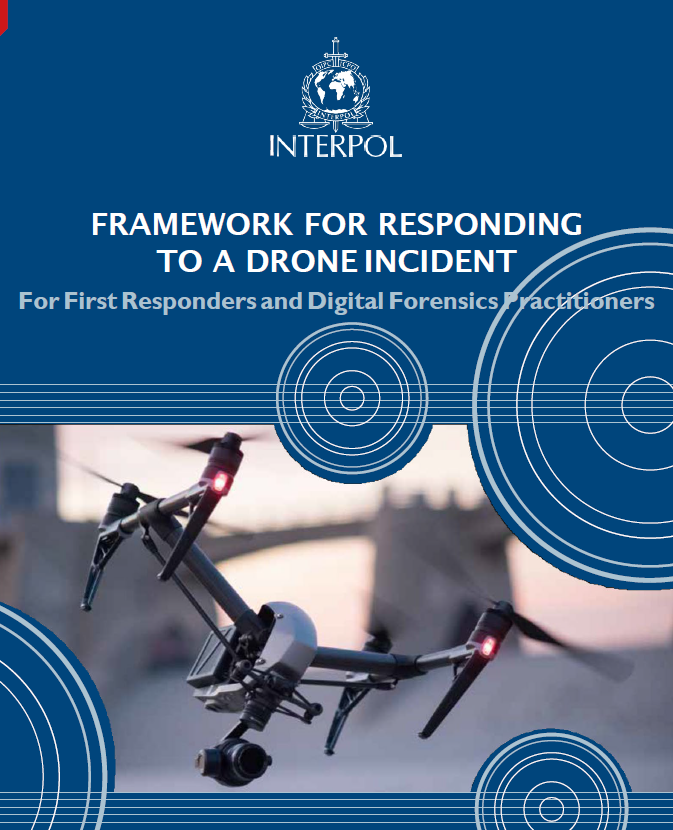 This INTERPOL Framework for Responding to a Drone Incident provides guidelines for First Responders and Digital Forensics Practitioners on how to respond to a drone incident. The framework is intended to provide technical guidance in managing and processing an incident.
The objective of these guidelines is to ensure that a member country has the relevant information needed in order to most appropriately respond to a drone incident. The advice given is intended to be used as a reference for both strategic and tactical levels. These guidelines should only be used as a template document that can be referenced by countries when developing their response to a drone incident. They should be modified or changed in line with the member country's local legislation, practices and procedures to best suit the country's needs.
Source Acknowledgment:
The information presented on this page has been sourced from an official report by INTERPOL. We extend our gratitude to Interpol for their comprehensive research and insights. For a full understanding and to access the original report, please visit Interpol's official website.